About the Department
The Department of Political Science of Government General Degree College, Singur was established during 2013-2014 session with an order of Higher Education Department, Government of West Bengal and the affiliation of University of Burdwan.The Honours course was introduced in the department since its inception. Since then, informative lectures along with ample study material have been provided by the esteemed faculty members to the students. Students in the department are motivated to pursue higher studies to enhance their knowledge and compete in various national and state-level administrative services examinations. With this aim in mind, the departmental teachers organize class lectures; discussion on current affairs and tutorial classes through which the students can get a broader perspective of the latest socio-political developments in the World.
COURSE OUTCOME
PROGRAM OUTCOME
PROGRAM SPECIFIC OUTCOME IN BA PROGRAM
STUDENT ENRICHMENT ACTIVITIES
Number of Faculties : 2 (two)
Intake Capacity : 41 (Forty-one)
Faculty Directory
Other activities
The students of this department have fortunate enough to see the live session of West Bengal Legislative Assembly on 19/11/2014. This live experience of assembly proceedings helps them to increase their eagerness about the subject.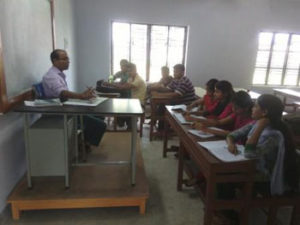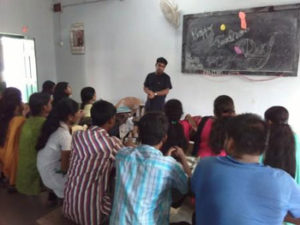 Attainment of PO and CO